AYUTHAYA: a ruined city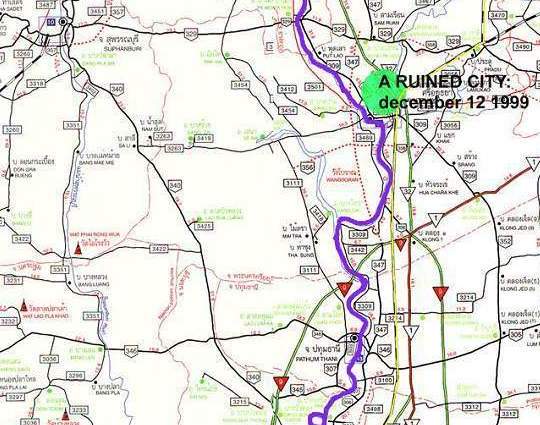 AYUDTHAYA
> bang pa in: it was a summer palace of the King Rama V, composed with many building styles; Thai, Chinese, European. Also the man-made watery landscape is important here. Crossing the river by a very local technology cable cars from the palace, there is a temple, Buddhist temple with Gothic Style building, the result of colonialism by the end of 18th century.

> wat chai wattanaram: a ruin temple out skirt of Ayuthaya, its location is very fantastic with the approach from the river. Lately it was renovated. However, the ruin spirit remains very strong.

> Ayudhaya island: the island which was the capital of the kingdom of Siam for more than four hundreds years, is composed by the junction of three rivers. In 17th century the whole capital was destroyed and burned down by the Burmese. It remained as a ruin city for over a century, so there are many ruins all around, especially temples. Few years ago, it was announced to be one of the human heritages by UNESCO.